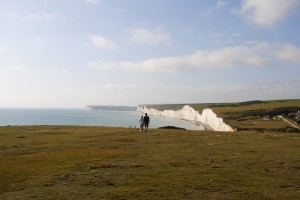 There may be a nip in the air, but thousands of people enjoy walking around Beachy Head and East Dean every week – even in the depths of winter!
With stunning view, rolling hills and a vast array of walks, Beachy Head is a great destination for winter walks. And even though we love a good bracing walk, our favourite bit is retiring to the Tiger Inn afterwards for hot food and refreshing ales.
Here are a few classic winter walks:
Or check out our walking and hiking page for more walks.