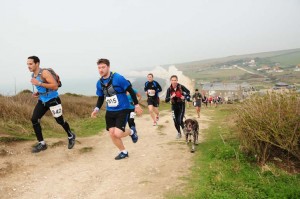 On 24 March, hundreds of runners will take to the trails around Beachy Head for a gruelling run. The Endurancelife series comes back to Sussex with 10K, half marathon, marathon and ultra distance challenges.
The trail run takes in Birling Gap and the stunning views and undulating terrain of the Seven Sisters and Beachy Head – offering plenty of ups and downs.
And if you don't fancy running many miles over rolling downland, why not watch? Park at Birling Gap and pick a vantage point to cheer the runners on.