OpenArt 22 – 23 September 2012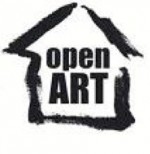 Explore the works of local artists at open houses and studios in the villages of East Dean and Friston as part of this year's OpenArt Festival which takes place on 22 – 23 September.
New for 2012 is a musical work commissioned by OpenArt to be premiered in East Dean Village Hall on 22 September.  Renowned composer and viola player Simon Rowland-Jones has used the poem "Beachy Head" as his inspiration for the piece.  The new work will be performed by the Wu Quartet who recently made their debut at the Wigmore Hall and were selected to join the European Chamber Music Academy.
Another major development which has taken place this year is the restoration of an original painting by Frank Newbould titled "Friston Windmill", which was gifted to the people of East Dean and Friston by the artist in the 1920's.  OpenArt commissioned the Towner conservator to restore the painting and then it was re-framed.  You can see it in East Dean Village Hall.