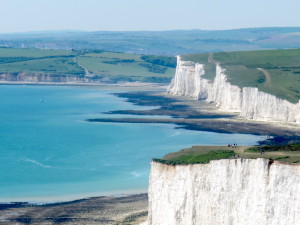 Endurance Life comes to the Beachy Head area this year on 22 March 2014. The race starts and finishes at Birling Gap. Places are nearly fully booked across all of the 10K, Half-Marathon, Marathon and Ultra (33.7 miles) distance challenges.
The dramatic coastline around Beachy Head and the Seven Sisters offers runners undulating and at times gruelling terrain. It also provides them with a chance to enjoy beautiful cliff-top scenery and far-reaching sea views.
For those who prefer not to take part, spectators can park at Birling Gap and find a good vantage point from which to cheer on the runners.
For further information and to book a place go to www.endurancelife.com and look for the Coastal Trail Series.