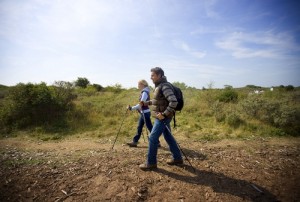 Eager to burn off a few Christmas calories? If you enjoy bracing walks and the great outdoors you might find Nordic walking is the perfect exercise.
Nordic walking incorporates the use of ski poles – and it's the use of the poles and the movement of your arms that make Nordic walking an effective workout for your upper body as well as your lower.
Steve Crossley, a registered osteopath, runs Nordic walking taster sessions on the first Tuesday of the month. Find out more at Steve's website.