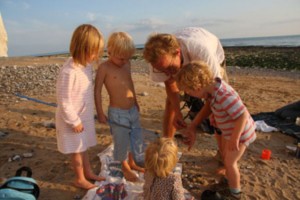 Hunt amongst the rockpools at Beachy Head and see what you can discover. The National Trust wardens will be on hand to guide you in your search. The Rockpool Ramble takes place on Sunday 22 July and will take approximately 2 hours covering a distance of ½ mile.
The walk will be led by Adrian Harrison of the National Trust. Meet at the steps to the beach at Birling Gap Car Park at 11.30am.
There are disabled toilets at the start but no wheelchair access to the beach.
Booking is essential. Cost £3 per person. Telephone 01323 423197.