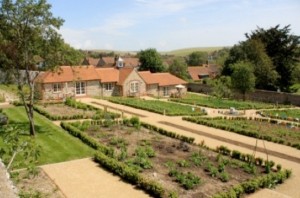 The new Beachy Head Holiday Cottages have won a prestigious Sussex Heritage Trust Award.
The cottages were one of three winners in The Commercial Award category sponsored by Smiths Gore.  Fiveonal materials and craft skills.
Three of the new cottages are located within the walled garden and guests are encouraged to pick those herbs, fruit and vegetables that are in season and to discuss the contents of the garden with Head Gardener Mark Procter.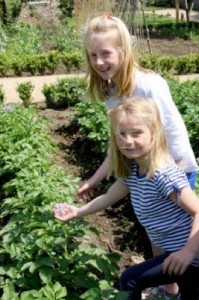 The judges said –"An excellent project. Blending new build with a traditional flint work wall and bringing back to life a traditional kitchen garden. Using traditional materials such as flint and lime mortar to produce viable commercial business premises".
The 2012 Awards were presented by The Rt Hon Lord Egremont DL at the Awards Lunch on Wednesday 4th July 2012 at Lancing College in West Sussex.
The entry for the Award was submitted by John D Clarke Architects of Eastbourne.