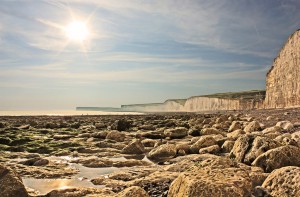 Visiting Birling Gap is now sweeter than ever, thanks to the rejuvenated and renovated Birling Gap Hotel, which is now lovingly maintained by the good people at the National Trust.
The National Trust have invested heavily in the café, turning it into an inviting spot to stop for tea and cake.
Pop in to the National Trust café at Birling Gap for tea, fresh coffee, cold drinks and a good selection of cakes and scones.
And after enjoying coffee and cake, why not tackle an invigorating walk: